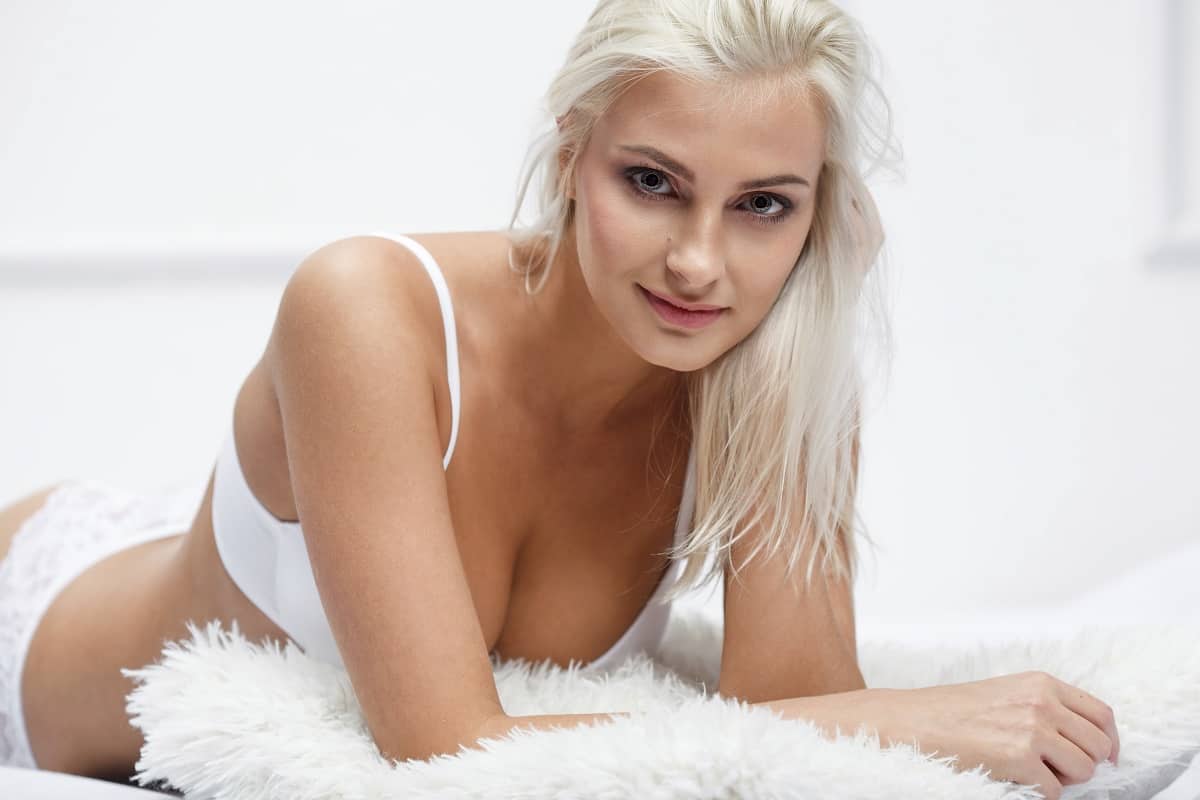 When it comes to breast procedures, new technology offers patients many choices. Surgical procedures are more advanced than ever, with unparalleled comfort and convenience. New types of implants offer a range of choice in texture, shape, feel and consistency. And top surgeons Dr. Robert Graper and Dr. Garrett Harper provide surgical solutions that match the preferences and expectations of their patients, whether the goal is augmentation, reduction, lift, revision or reconstruction.

Adding Volume
Not surprisingly, the most common breast procedure is breast augmentation. Hundreds of thousands of women in America choose this surgery each year, and its popularity continues to steadily increase.
Dr. Graper and Dr. Harper have performed thousands of breast augmentation surgeries and are sought out for their superior results. These premier surgeons have mastered every advanced augmentation technique, including placement of implants above or below the chest muscle. In addition to this extraordinary surgical expertise, patients enjoy the convenience of having the entire procedure done at Graper Harper's fully accredited, private on-site surgical suite in Charlotte.
Choosing Wisely
Implants are not one-size-fits-all. There are an array of sizes and shapes to match your individual body type and your own image of the perfect upper body profile. The key to choosing the right material, shape and size for your procedure is to share your goals with your surgeon, ask plenty of questions and review your surgeon's before-and-after photos. Graper Harper Cosmetic Surgery offers computer imaging so you can see what different size implants would look like from different angles using your actual photos. This helps eliminate the guesswork of determining which size implant is right for you.
Choosing the right surgeon and asking all the questions you may have are the most important steps in this process. This vital foundation involves researching your procedure, reviewing your surgeon's background and browsing through before-and-after photos. Be sure to ask about board certification, numbers of similar procedures performed, training and professional achievements.
Lift and Reduction
As trusted Charlotte plastic surgeons, Dr. Graper and Dr. Harper will help guide you in choosing the appropriate surgical solution for other common breast issues. Breast reduction can be an ideal solution for women whose breasts are too large for their frame, which can cause chronic back pain and poor posture. When women experience loose skin and droopiness, breast lift may be appropriate.
Breast lift is often performed in conjunction with breast augmentation. That is because breast augmentation does not improve sagging or stretching of the breasts. Breast lift restores a youthful profile by elevating the breasts on the chest, enhancing shape, proportion and projection. We also offer breast lift without an implant as an option for patients whose goals are best met by this procedure.
Both breast lift and breast reduction can add symmetry to breasts and sculpt a more appealing form. During each procedure, the breast is reshaped, resulting in an elegant, perkier appearance. The size of the areola may be reduced, and in the case of larger breasts the nipple and areola may also be repositioned. All of this important information will be thoroughly discussed during your in-depth consultation with Dr. Graper or Dr. Harper for your breast procedure.
If you'd like to learn more about breast procedures, schedule your personal consultation with experienced Charlotte plastic surgeons Dr. Robert Graper and Dr. Garrett Harper. Contact Graper Harper Cosmetic Surgery today at (704) 375-7111 or click https://www.grapercosmeticsurgery.com/appointments/.